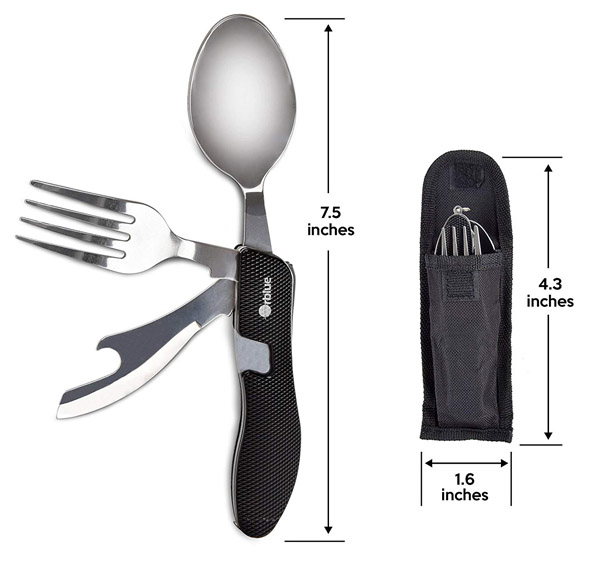 It's summer time! It's time to camp! And no one brings a silverware tray camping (well almost no one). If you are backpacking, picnicking or just travelling then you need some Everyday Carry Cutlery.
This 4 in 1 camping cutlery by Orblue really does seem to do the jobs required. And it's two for the price of one!
This interesting piece of flatware consists of a camping spoon, fork, knife and can/bottle opener. And the removable camping fork can be held in one hand, with spoon knife in the other. Yup, it transforms into two pieces.
It's made of dishwasher safe non-stick stainless steel and comes with a nice nylon storage bag for each. Pretty cool pocket cutlery.
ORBLUE 2-PACK 4-in-1 Camping Utensils with Case from Amazon