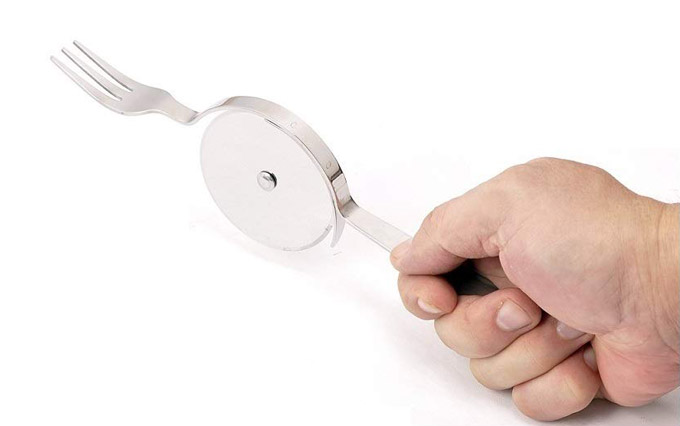 This has got to be the coolest and bestest pizza cutter and fork combo. It's a multi-tasker kitchen cutlery tool that I'm sure Alton Brown would be OK with in his kitchen. And it's a useful piece of flatware for the handicapped.
It has a 10″ razor sharp blade that is a stainless steel angle wheel attached to a three prong fork.
And yes they say it's dishwasher safe:
"You don't need a screwdriver to clean the pizza cutter, you don't need to disassemble the wheel! Simply wash the pizza knife with soapy water or put it in the dishwasher for cleaning and easy cleaning!"
Made of high quality 304 food grade stainless steel that carries a 1 year warranty.
Remember that it's OK to eat pizza with a knife a fork!
The pizza knife and fork from Amazon