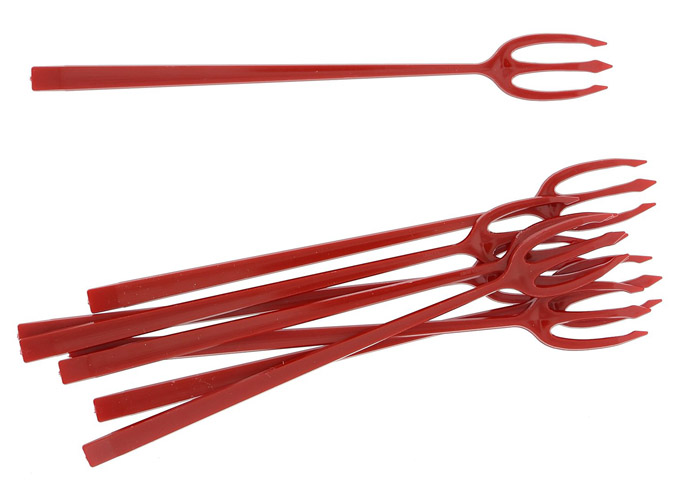 Halloween is just around the corner and it's probably a good idea to get ready for your party. These cute little devil forks are perfect for canapes, drink swizzle sticks or just for snack plates.
The 3 Prong Devil Fork by CiboWares is made of food grade plastic and 8 x 2.5 x 3 inches in size. You can buy them in packs of 100, 250 or even 2500!
This killer evil cutlery is just perfect for Halloween. Careful throwing them around, you'll put out an eye!
Royal Plastic Fork 3 Prong Red Devil from Amazon