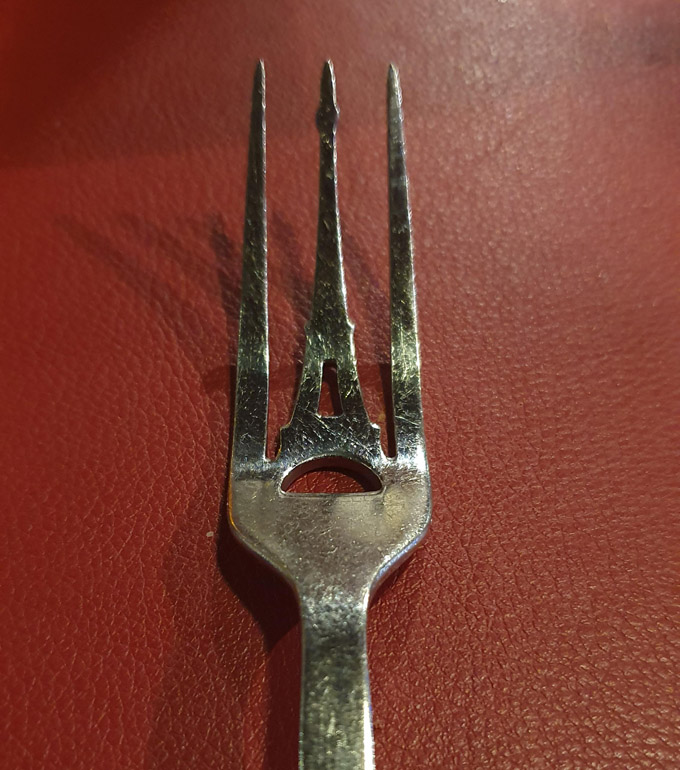 Cute, clever cutlery and quite the tourist souvenir. This Eiffel Tower fork is more of a thork (three tined fork) but let's not quibble.
And I quote:
This unique FL cutlery lines was designed by Romain Gauthrot.

Based on our emblematic cutlery "Old Paris", the FL cutlery offers a fascinating Eiffel Tower Paris fork as well as a Paris knife by embodying the spirit of the medieval sword. Both of them are made in Thiers (France), with original and unique traditional skills.