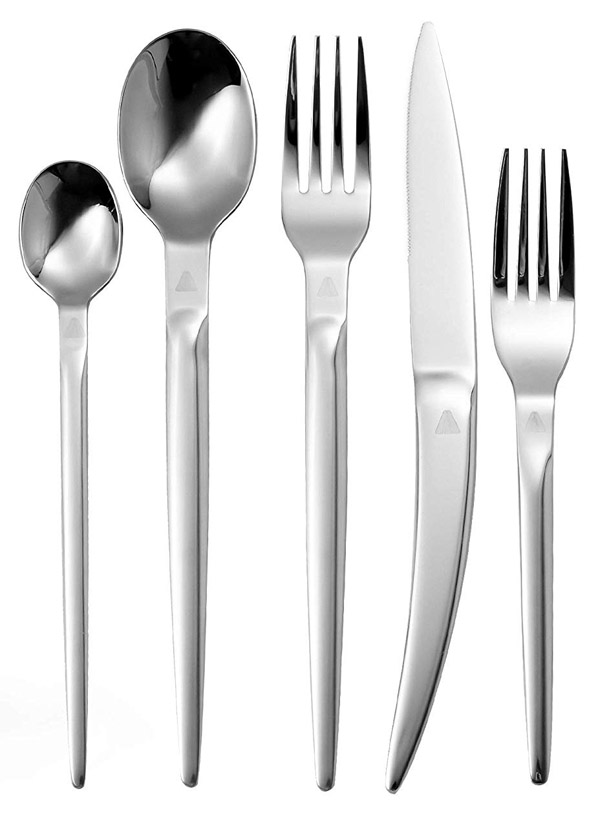 We are big fans of Laguiole cutlery here at the Cutlery Review. And this set really seems to deviate from the normal design when looking at Laguiole flatware.
They call this set "Laguiole By FlyingColors 20-Piece Silverware Flatware Cutlery Set". A quick education on the word "Laguiole": The word Laguiole is a generic term, not legally restricted to any single company or place of manufacture. These Laguiole-style products are NOT made in France.
So it's Lagiuole style but doesn't look like anything Lagiuole we've looked at before. You know what? We kinna like that. This is a nice looking set of cutlery.
This set includes 4 dinner knives, 4 dinner forks, 4 tablespoons, 4 teaspoons, and 4 dessert/salad forks. And this one piece construction of stainless steel is dishwasher safe. And they come in gift box.
Laguiole By FlyingColors 20-Piece Stainless Steel from Amazon