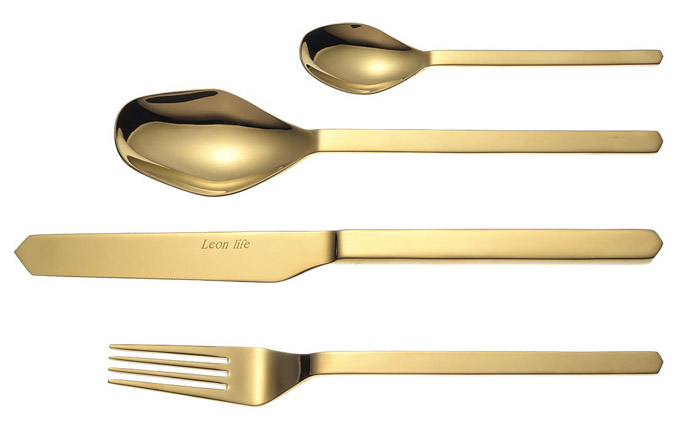 Yes, gold cutlery is still in vogue right now and has been for a few years. I guess it's not going anywhere. What we like about this set by Morgiana is not so much the colour but the design. The strong lines are amazing.
This golden flatware set is made from high quality 18/10 stainless steel that is made with titanium metal. It is lead-free, cadmium-free, phthalate-free, BPA-free healthy, eco-friendly and dishwasher safe. This set consists of 1 dinner knife, dinner spoon , 1 fork and 1 tea spoon. To be very clear, this is service for one.
A very nice set of cutlery. But can someone tell me why the knife has "Leon life" printed on it?
Morgiana 4-Piece 18/10 Mirror Golden Flatware Cutlery from Amazon