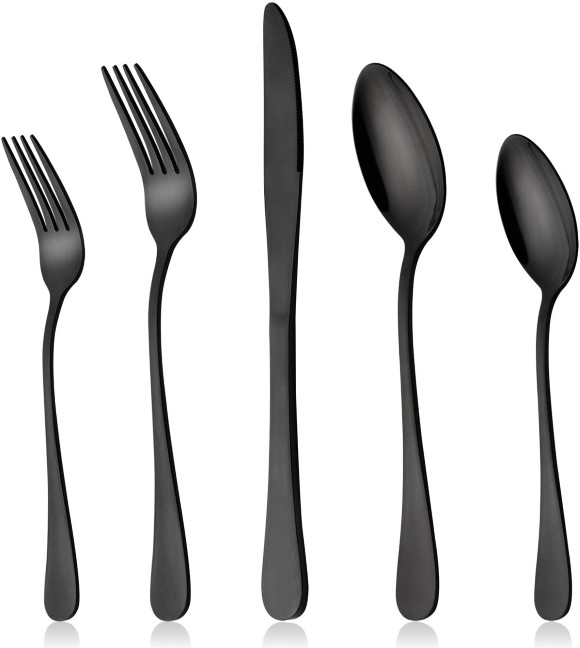 Back in black! LIANYU is having great success with this 20-piece stainless steel black flatware cutlery set for 4 people.
This 20 piece flatware set include four each of a Dinner Spoon, Dinner Fork, Dinner Knife, Salad/Dessert Fork, and Teaspoon. It is all packaged in a nice box suitable for gifting.
The wonderful black sheen is due to Vacuum Electroplating technology on stainless steel. And they claim dishwasher safe but be careful with high acid/citric cleaners and letting them slam into each other in the dishwasher. Be warned this could cause loss of the finish and rusting. This is a nice set of cutlery that needs care and attention to last.
LIANYU 20-Piece Black Stainless Steel Flatware Cutlery Set for 4
from Amazon