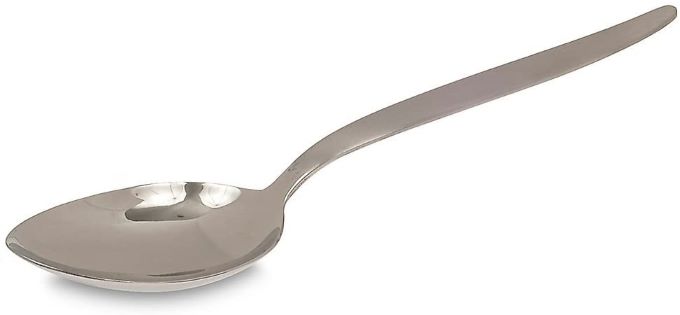 We aren't sure how this legend of cutlery escaped us all this time. A single piece of cutlery so infamous that it carries it's inventor's name. This is the Gray Kunz Spoon.
First of it's pronounced "koons". Gray Kunz, a successful New York chef who worked at Lespinasse, was being driven crazy by crappy flatware. He needed a spoon for cooking food or just platting dishes and what he had didn't work. So he created his namesake tool to do just that. With a deep bowl, tapered edge, holding 2.5 tablespoons; a short handle, easy to control and perfectly balanced. This was the spoon he and every chef needed to created their dishes quickly and efficiently.
He had them manufactured in the late 90's and soon every chef had one or wanted one.
Sadly, Gray Kunz passed away in March 2020. But his legend lives on.
J.B. Prince U715 S/S Chef Gray Kunz Sauce Spoon from Amazon
JB Prince Gray Kunz Spoon – Special Edition
Damascus Pattern from Amazon