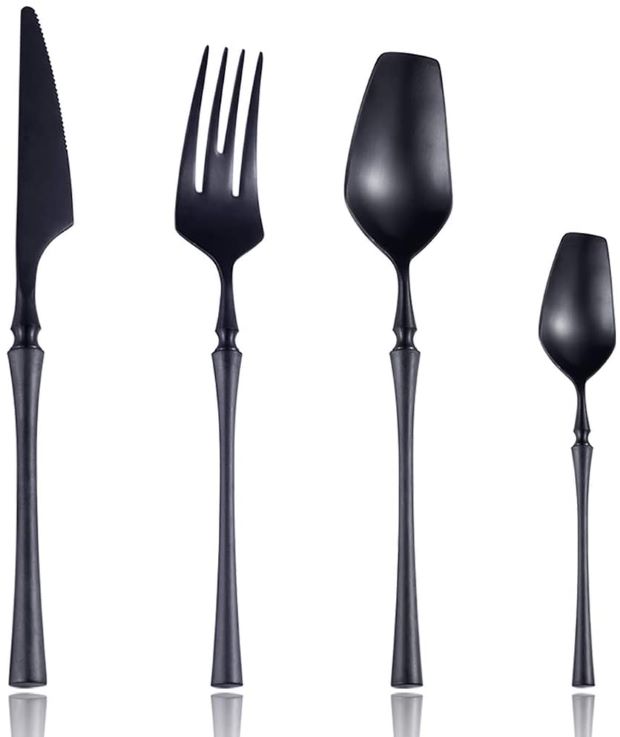 So went looking for Halloween Cutlery and every choice out there is plastic. And plastic cutlery is on the way of the Dodo bird, it's going to be very gone soon.
So what to do about having some nice creepy cutlery for Halloween flatware fun? We think the Matte Black Silverware Luxury Flatware from Lemeya is the way to go. I mean, look at it? It's black and has such a gothic design vibe!
Made of high grade 18/10 stainless steel that is dishwasher safe and rust proof (but we recommend staying away from the dishwasher). This 24 piece set includes include 6 Dinner Knives, 6 Dinner Forks, 6 Dinner Spoons and 6 Coffee Spoons.
Lemeya 24-Piece 18/10 Stainless Steel Matte Black Silverware Luxury Flatware Cutlery from Amazon