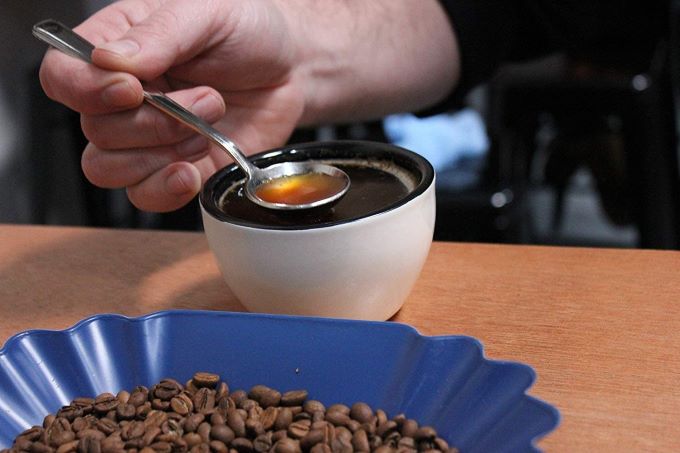 The Professional Coffee Cupping Spoon? Who knew? Who knew it existed? Who knew I would need to buy this for my Uncle the coffee freak. I wouldn't say this is single purpose cutlery though, it could be used in the kitchen for many other purposes. Including some serious soup or gravy work.
The Professional Coffee Cupping Spoon from Rhinowares is made from 304 food grade stainless steel. It is 1.5 x 1.1 x 6.2 inches in size and a hefty 1.6 ounces.
What more can be said? If you need fancy flatware for your coffee tasting needs, this seems to be the cupping cutlery you are looking for.
Rhinowares Professional Coffee Cupping Spoon from Amazon