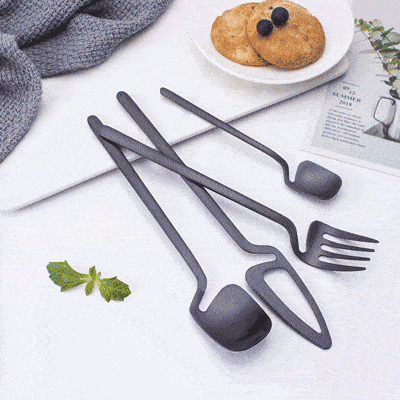 Thanks to Pam for alerting us to the interesting design for cutlery by Zinello.
Zinello are promoting sustainability by using a sleek, streamlined design and refined shapes. So, less metal?
Constructed from dishwasher safe 18/10 stainless steel, to resist rust and corrosion they use electroplating. This provides high resistance to wear and abrasion and resistance to most household cleaning products and perspiration. As well as hypoallergenic, ecological and improved corrosion resistance. They must have a very robust electroplating method?
A set consists of 6 dinner knives, 6 dinner forks, 6 tablespoons and 6 teaspoons.