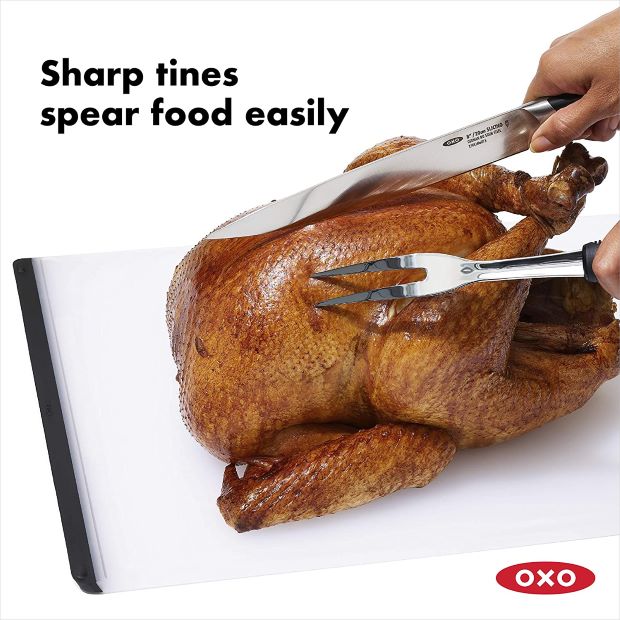 It's that time of year to carve up the bird. And you really do need a good fork to do that. Now Chef's forks just don't seem to have the sharp pointed tip and curve that the classic American carving fork has. And that you need!
And the OXO Good Grips Stainless Steel Carving Fork is probably your best bet for being that carving and serving fork for this year's turkey or baked tofu.
This fork is made of dishwasher safe stainless steel with a soft, comfortable, non-slip grip, even when wet. Those two sharp tines on the fork spear and hold the food firmly while carving and then with the curve allow for the serving of your sliced delight.
This is classic American cutlery, not those silly french cooking forks!
OXO Good Grips Stainless Steel Carving Fork from Amazon