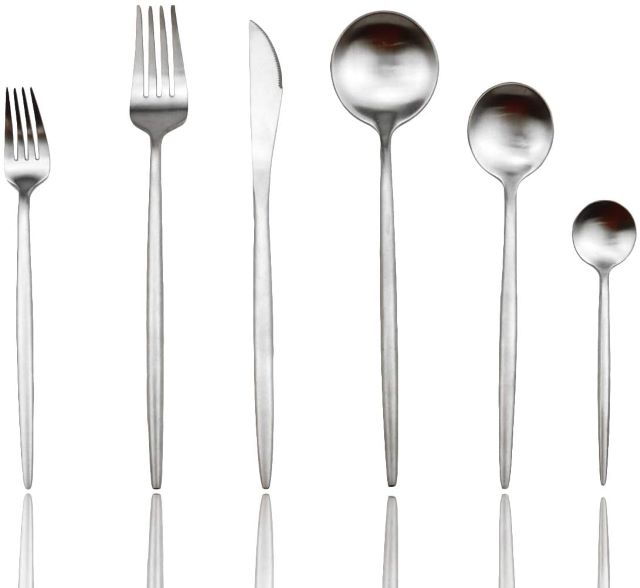 There is something about the delicate nature of this cutlery that reminds us (in a nice way) of insects. There is a fine dining feel going on here. This is the flatware you'd expect to see next to a plate of molecular gastronomy.
This 24-pieces set by JASHII is service for four that includes: : 4 X Dinner Fork, 4 X Dinner Spoon, 4 X Dinner Knives, 4 X Dessert Fork, 4 X Dessert Spoons, 4 X Tea Spoons, and a Gift box! The sizes are: 9.05″ dinner spoon, 8.46″ dinner fork-8.66″, dessert fork, 7.28″ dessert spoon and 7.28″ teaspoon.
Made of dishwasher safe 18/10 stainless steel this cutlery is perfect for the home or even better at a bistro. We recommend avoiding the coated options as they don't do well in the dishwasher, stick to plain old silver.