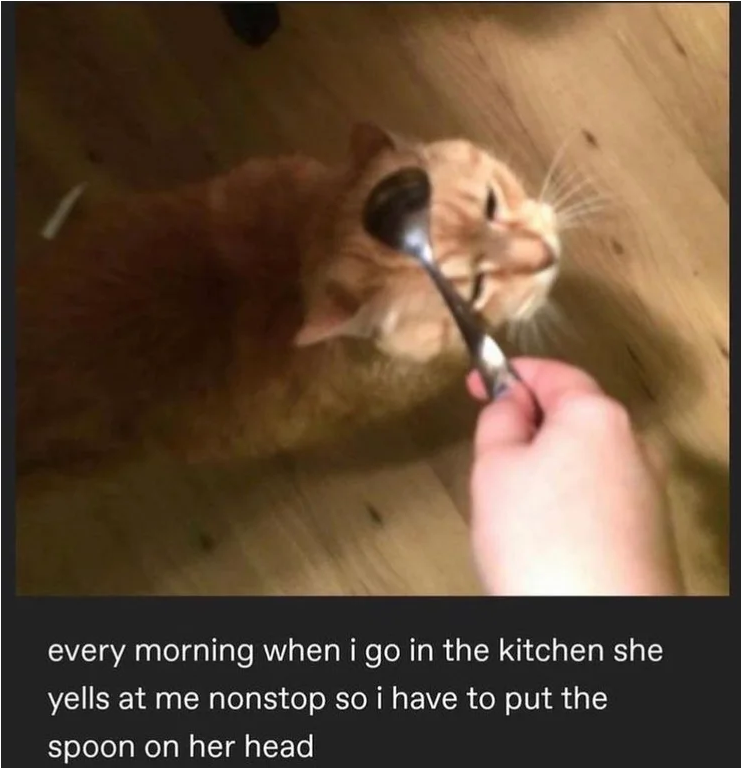 It's the third birthday of our office kitten here at The Cutlery Review and we thought we'd post a silly picture of a cat to celebrate. This is not our cat, our cat has not shown in interest in flatware. He has no interest in either a spoon, fork or knife.
We aren't mad at him for that, just disapointed.
Happy Birthday Furball!