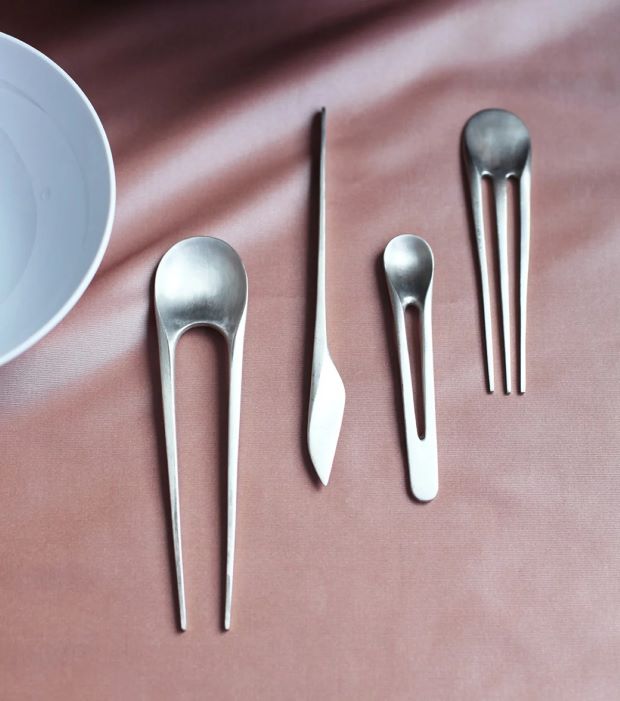 'Rething' by Anastasia Starostina creates a fusion of forms based on their functions and does it with amazing flair. It's not often here at The Cutlery Review that we feature flatware that is not in production for sale but this design is so elegant we really want to show it to our readers.
It's the fine folks at YankoDesign.com that brought this work to our attention:
"The abstraction of each of the objects has stretched the limitations of their initial potential", says Anastasia Starostina, a Russia-based industrial designer.
"The different cutlery units cover a wide range of cuisines. The knife exists as an independent piece, and can be paired along with the other cutlery sets, allowing you to effectively cut and portion your meals. The three other cutlery pieces cover ranges of cuisine from Asian styles (with the spoon and the chopsticks) to Continental (spoon + fork) and even a third spoon/shaver hybrid for garnishes and embellishments like cheeses, truffles, and sauces."
Read more at YankoDesign.com