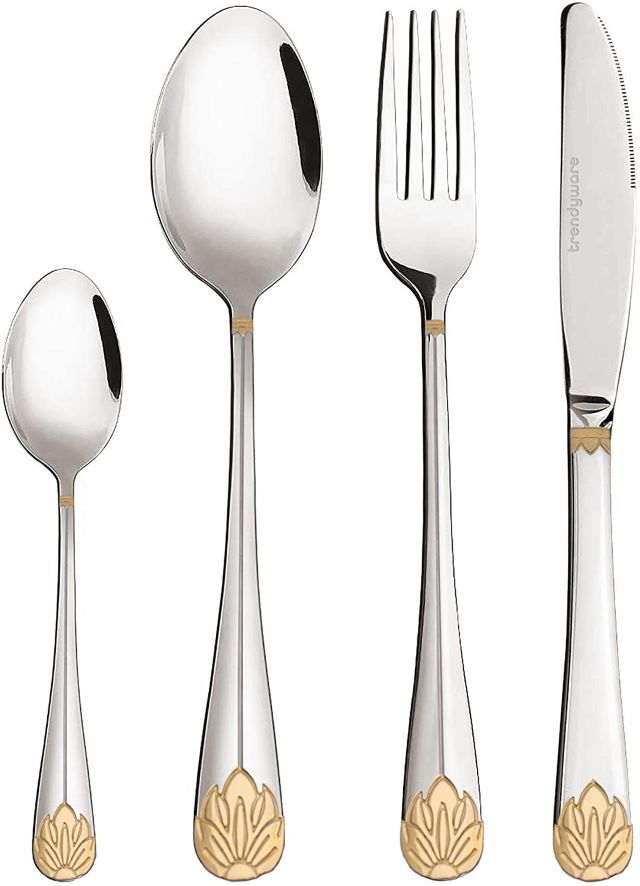 TrendyWare is an interesting name for a cutlery company. Kind of wearing their silverware heart on their sleeve I guess? Name aside, the TrendyWare Gold 24-Piece Flatware Set is a real looker and looks to be real value.
What makes this cutlery really stand out is the high-shine finish silverware accented with a beautiful lotus design. They are right, this is wedding table silverware.
This 24 Piece Set consists of 6 Dinner Knives, 6 Dinner Spoons, 6 Teaspoons, 6 Dinner Forks but wait there's more! It includes a bonus eBook – "Etiquette – The etiquette table setting" (which we would be very curious to read!). Made of 18/0 dishwasher stainless steel.