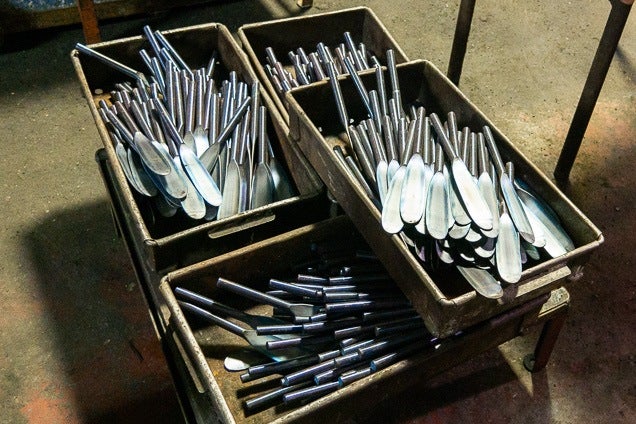 Which is which? Is flatware also silverware? Is silverware flatware? What's the difference? Here's a quote from the Big Bang Theory that helps set the stage:
Sheldon Cooper : Jacuzzi is a commercial brand, hot tub is the generic term, i.e., all Jacuzzis are hot tubs, but not all hot tubs are Jacuzzis.
Zack : Is that like all thumbs are fingers, but not all fingers are thumbs?
The difference between flatware and silverware is that flatware are eating utensils. Cutlery, such as forks, knives and spoons while silverware is anything made from silver.
In the 1800s the word flatware was used to refer to anything shallow and flat used at the dining table to eat.
Cutlery is a separate thing altogether. Cutlery refers to knives and cutting implements and originates from the old French word "coutelier" (modern French: couteau) which means knife. So technically flatware and silverware could include cutlery, but cutlery would only refer to knives or cutting implements. But nobody really thinks that anymore.
So to sum up: All silverware is flatware or cutlery. But not all flatware or cutlery is silverware.
Got it?