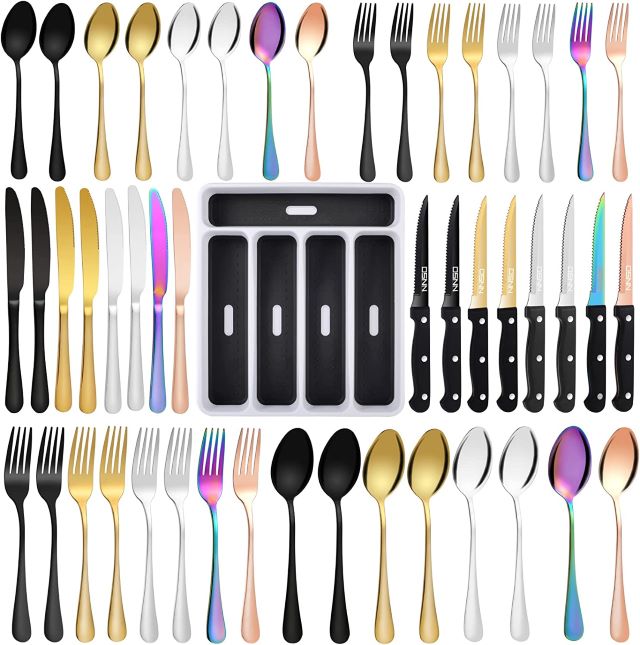 We said it before and it's worth saying again: People LOVE their Rainbow cutlery. Or iridescent flatware. Or whatever you want to call it. It's colorful and they really go crazy for the stuff.
There is a lot going on in the picture above and the title is a mouthful (mind the pun): DSNN 48 Pieces Iridescent Flatware Set with Silverware Organizer, Nice Design Cutlery Service for 8, Stainless Steel Kitchen Utensil. Yup that's a long title for a lot of cutlery.
The DSNN Iridescent Flatware Set is a setting for 8 people. It includes 6 of each: salad fork, dinner fork, dinner knife, dinner spoon, steak knife and dessert spoon(teaspoon). And then you have a choice of 2 groups black, gold and silver or 1 group rose gold and rainbow color. But wait there's more, it comes with a storage and holder cutlery tray that is 11.4x13x2(h) inches.