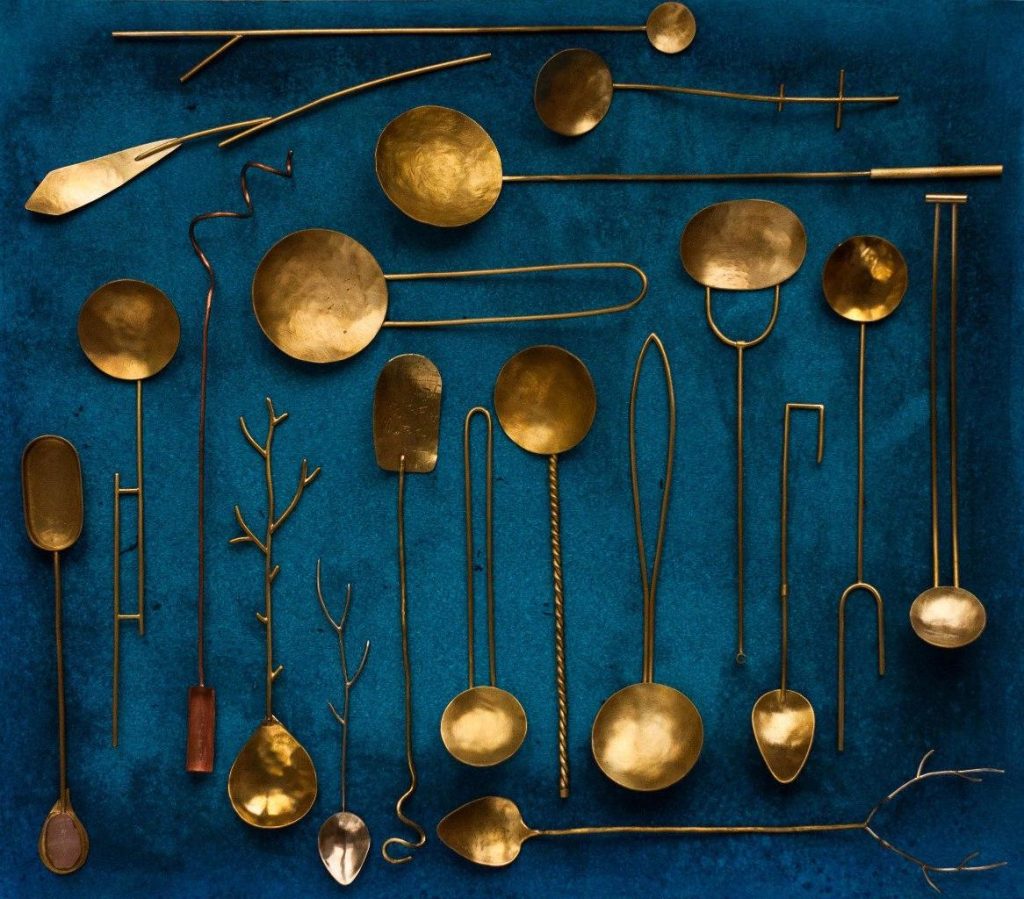 While scrolling through a popular website the other day we came across the photo above. Us and everyone else was amazed by the wonderous and creative spoon designs. They are not currently for sale but that doesn't keep us from appreciating the incredible work. Creative cutlery at it's best. This is fine flatware.
We reached out to the creator for permission to post the photo and they agreed. Here's a few comments from the creator about their work:
Yep, spoons are a cool thing, they fight gravity to feed us 🙂
That's brass that they use to make cooking pots from, copper+zinc, lead free : I'm still shocked you can make jewelry and basic metalsmith at home, lol 🙂 First you cut shapes with a jeweller's saw frame, sand edges, then solder parts with a portable gas torch, clean and polish, done!
It is kind of affordable if you thriftshop (I hope it's the right term) tools and learn with youtube 🙂 Have a look at "riogrande" – they have some classes on basics. Maybe it will work out for you!