So much confusion here. Is the best choice for eating ramen chopsticks and a spoon? Or is it a fork? Or is it a spork? Or a Scoon?

Your first choice is this wonderful piece of cutlery that I would classify as a Foon from the Museum of Modern Art. The Ramen Fork/Spoon or Sugakiya spork is made from stainless steel and will handle all your Ramen eating needs. Made of dish-washer safe stainless steel it is 7 3/4″ long x 2″ wide x 1 1/2″ diameter.
MoMA Ramen Fork+Spoon available from Amazon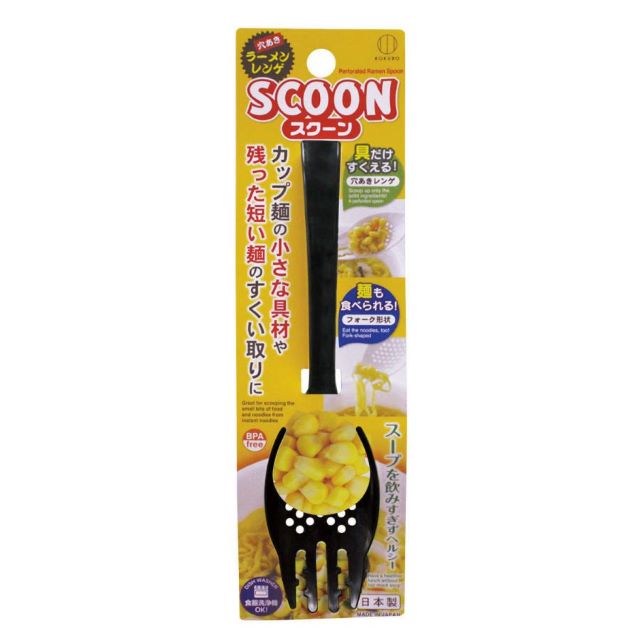 Your second choice is the "Scoon" which is available at most Asian product Dollar stores. It's plastic, it has holes in it to act as a strainer. It's cheap. It's flimsy. It's cute. We can't seem to find a reliable source online to order it, sorry.
You decide. The Flatware Decision is yours.