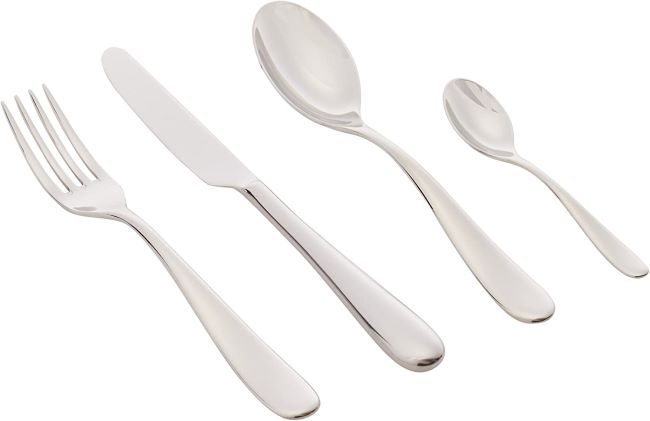 From Wikipedia: "Ettore Sottsass (Innsbruck, Austria 14 September 1917 – Milan, Italy 31 December 2007) was a 20th century Italian architect, noted for also designing furniture, jewellery, glass, lighting, home and office wares, as well as numerous buildings and interiors — often defined by bold colours."
Why am I telling you this? Because the Alessi Nuovo Milano Cutlery pictured above was designed by Ettore Sottsass. This cutlery has history and class. So make sure you have your story and trivia about Ettore ready when you lay this flatware out on the table.
This 24 piece set is made of dishwasher safe 18/10 stainless steel. It has a simplified elegance that many other have since copied. Each place setting includes a fork, knife, tablespoon and teaspoon.