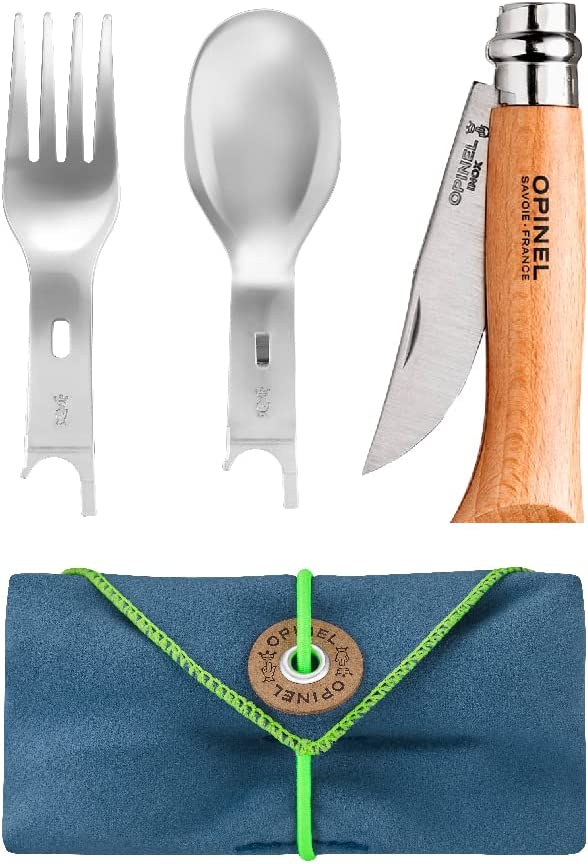 We are big fans of the Opinel Knives here at the Cutlery Review. And to see that this great French company has introduced a new product that is Bring Your Own Cutlery (BYOC) thrills us.
The "Picnic +" set consists of a Opinel N 08 beech wood pocket knife, two inserts, a fork and a spoon, that attach to the handle of the knife. But wait there's more! Also a handy microfibre towel case that serves as storage and cleaner.
All made of stainless steel, to attach the fork or spoon, take the knife with the blade in the closed position, and open the ferrule. Attach the fork or spoon to the ferrule in the small gaps, and close the ferrule. It's that easy.
We will be taking ours camping next week and will report back on how it goes!