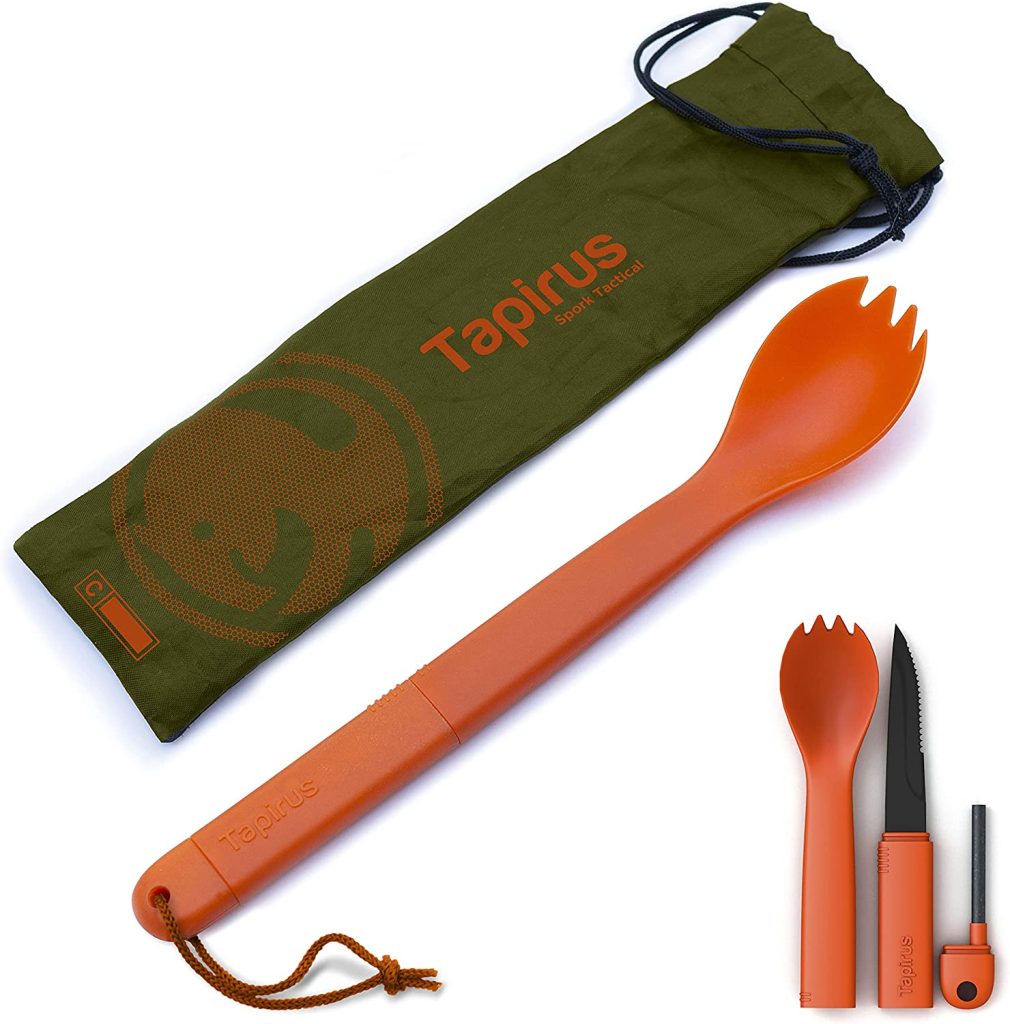 The Tapirus Tactical Spork is the ultimate multifunctional tool for outdoor enthusiasts and survivalists. Combining the practicality of a spoon, fork and a knife and a firestarter, this innovative utensil takes versatility to a whole new level. Crafted from durable and lightweight stainless steel and a sturdy BPA Free plastic material, the Tapirus Tactical Spork is designed to withstand the rigors of any adventure. Its sleek and compact design makes it easy to carry in a backpack or pocket, ensuring you're always prepared for any mealtime situation.
This 9 inch long handle spork hides a serrated stainless steel tactical knife and a fire starter Ferro Rod. Materials used are food and detergent/dish washer safe. With a weight of 2 oz makes it the perfect compact and functional utensil for your backpacking gear or camping mess kit.
But the Tactical Spork isn't just your average eating utensil. It features a range of additional tools that can come in handy in survival scenarios. With integrated a knife for cutting through tough food or even simple tasks like opening packages. The handle of the spork conceals a fire starter, allowing you to easily ignite a flame when needed. Whether you're camping in the wilderness, navigating through unknown terrain, or simply enjoying a meal on the go, the Tactical Spork is the ultimate companion for the modern adventurer.