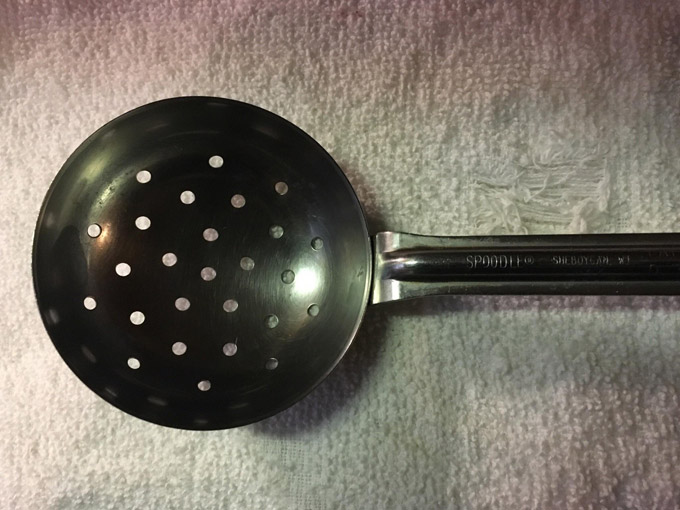 Inquiring cutlery minds really want to know. Is that a ladel? Is this a spoon? What sort of kitchen utensil is it?
The most common we have heard is Spoodle. Which is ladel plus spoon. Make sense to us. What do you think?
And more importantly, what is it used for?