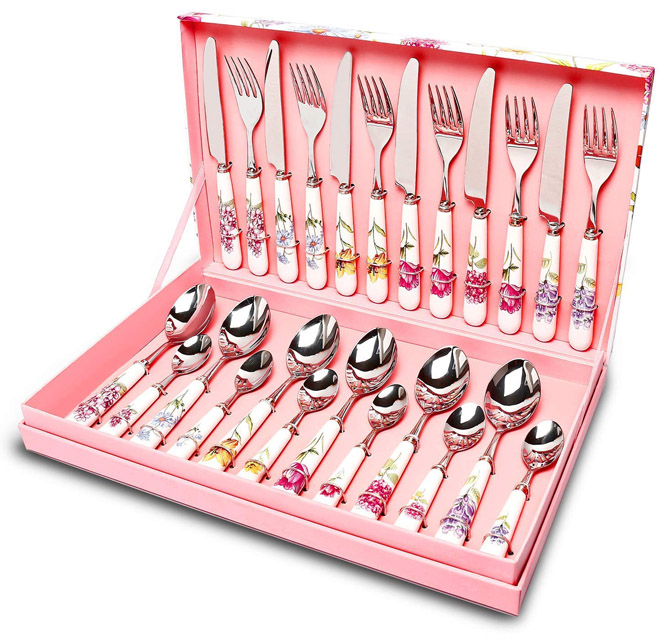 Pink! And with ceramic handles! Soooo cute!
This set from HOBO (might want to rethink that name guys) is a 24-piece tableware set has 6 dining knives, 6 dining forks, 6 dining spoons and 6 tea spoons. It's made of stainless steel but isn't really dishwasher safe due to the ceramic handles.
Flowers, pink and ceramic handles = super cute cutlery.
HOBO 24 Piece Flatware Set with Ceramic Handle from Amazon