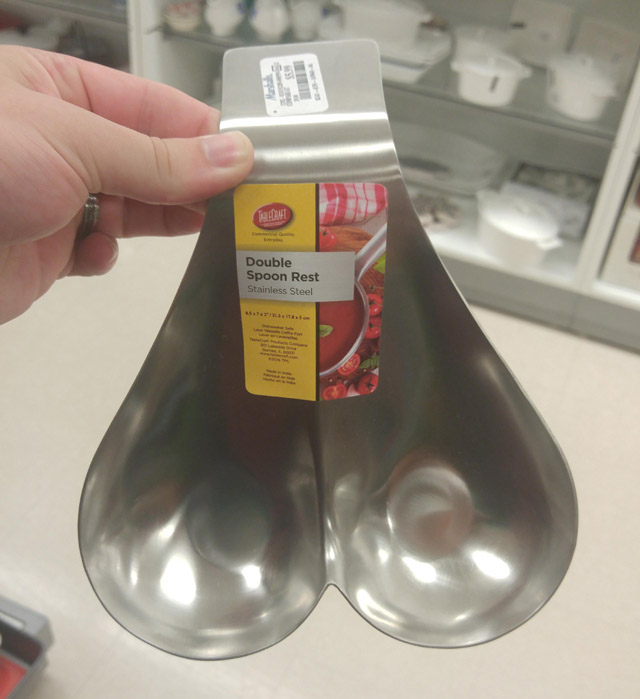 This is a spoon rest for two. Spoon rests are very handy for keeping cutlery from creating a total mess of your work top. It's a fine flatware accessorey that isn't a multi-tasker but still handy.
But this one is rather disturbing. It has numerous visual references to human anatomy that shouldn't be stated out loud.
They are stainless steel so that's nice.
Was happens in the kitchen stays in the kitchen. Sort of.
TableCraft Double Spoon Rest from Amazon