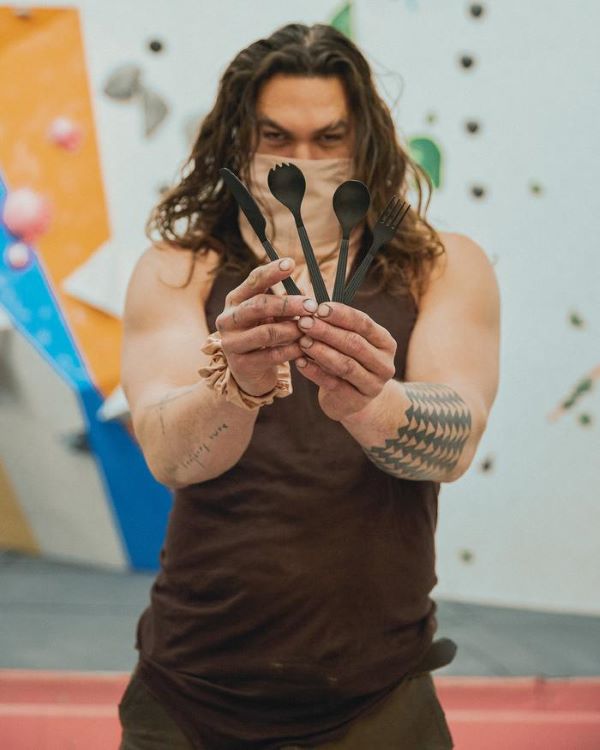 Do you recognize this masked man? Perhaps the post title gave it away? There's something about celebrity cutlery that gets us excited here at the Cutlery Review. Maybe cause we get good feelings that someone on the big screen loves cutlery as much as us. One of us, one of us! OK, maybe not that much. But we like Jason Momoa and we like that he ate at our favorite sushi place when he was in town shooting a movie. But what about the flatware?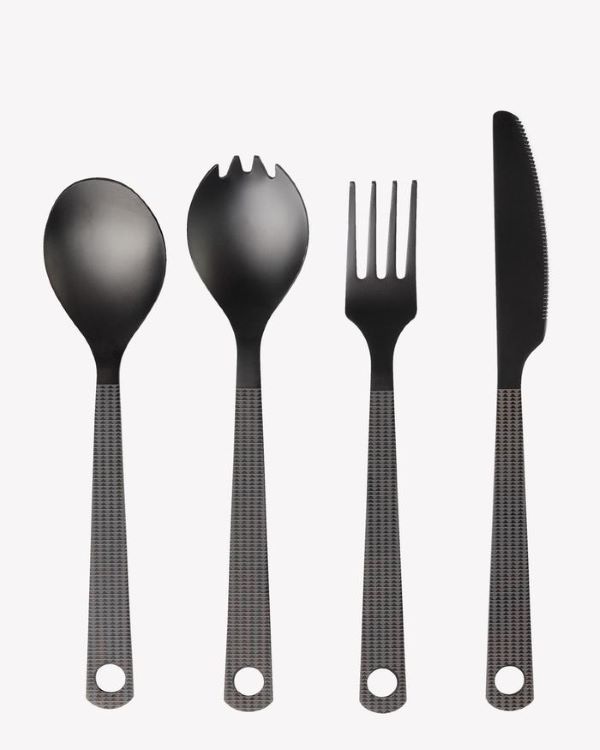 "Designed for those who dine on the roam, the So iLL x On The Roam Black Wolf Cutlery Set includes a matte black titanium fork, spork (yeah, we did that), spoon, knife, and a small carabiner to help you keep them all in one place."
So it looks to be Bring Your Own Cutlery (BYOC) for eating on the road. The 4 piece set is matte black titanium that comes with a carabiner. Being titanium it is dishwasher safe but that black matte will probably wear away making it look even more rugged and road worthy. And it has a tattoo! A engraved triangular tattoo pattern and On The Roam logo. So it's basically Jason Momoa in cutlery form. We are good with that.