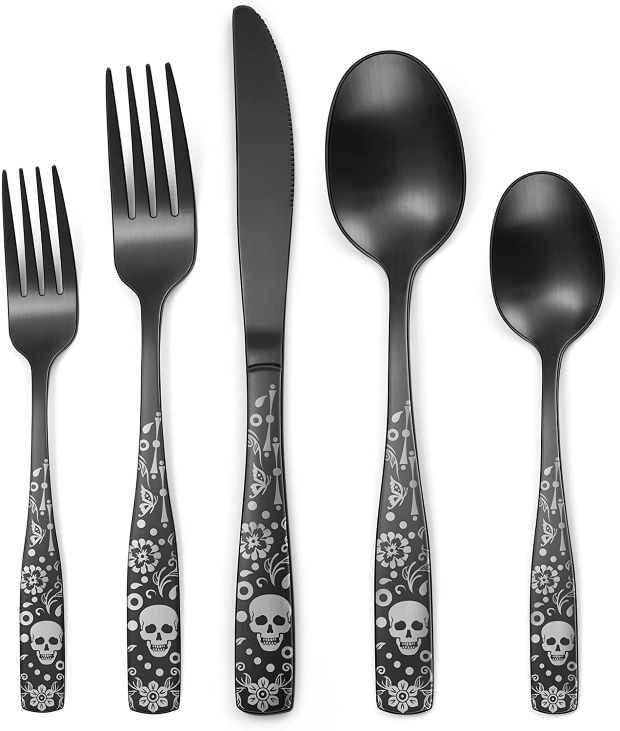 Every year we try to find some new cutlery for Halloween and this year's find is a real treat. This is some scary flatware for the Halloween dining room table.
Sadly it has the longest and most unwieldly name: "OIULO Pattern Matte Silverware Set for 8, 40-Piece Square Handle Matte Black Flatware set,Unique Pattern Design, Satin Finish Cutlery for 8 ,Utensils for Kitchens Dishwasher Safe". So it's a good thing we have the link to it below for you.
This 40 piece silverware set includes 8 dinner spoons, 8 dinner forks ,8 dinner knifes, 8 salad dessert forks , and 8 teaspoons. Made of 18/0 stainless steel with a high quality titanium black coating that we wouldn't recommend for the dishwasher lest you lose those cool skulls!