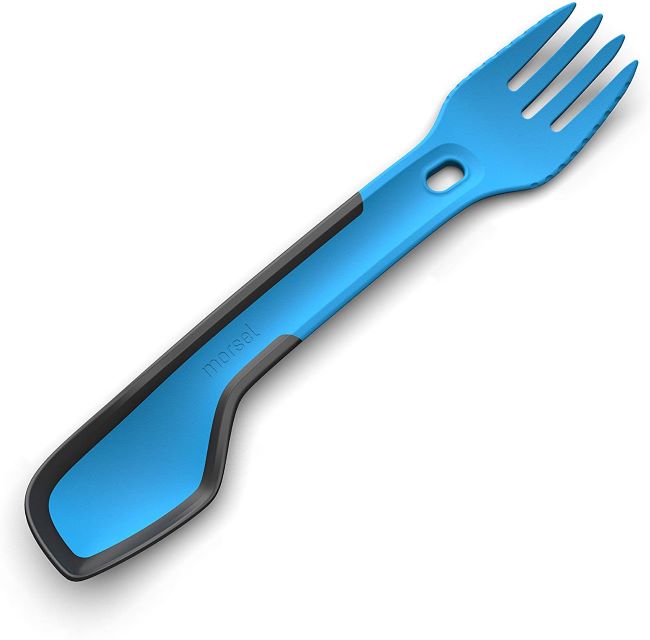 We are big fans of BYOC (Bring Your Own Cutlery) around here. And now with the "new normal" having your own personal clean cutlery seems to make even more sense.
The morsel Spork which they title as a "Camping and Backpacking Lunch Gear Accessory" is a 5 in 1 Cutlery item. It functions as a spoon, fork, knife(ish) and spatula with rubber edge.
There is the Regular in red at 7.5 inches and the XL in blue at 10.5 inches. The XL is great for reaching to the bottom of those pesky MREs or dehydrated food pouches.
It's USA Made BPA free and dishwasher safe.
The rubber edge and angle of the design really makes it look like it would be perfect for getting that last little bit of Nutella out of the jar.
morsel Spork Standard – Camping and Backpacking Lunch Gear Accessory from Amazon