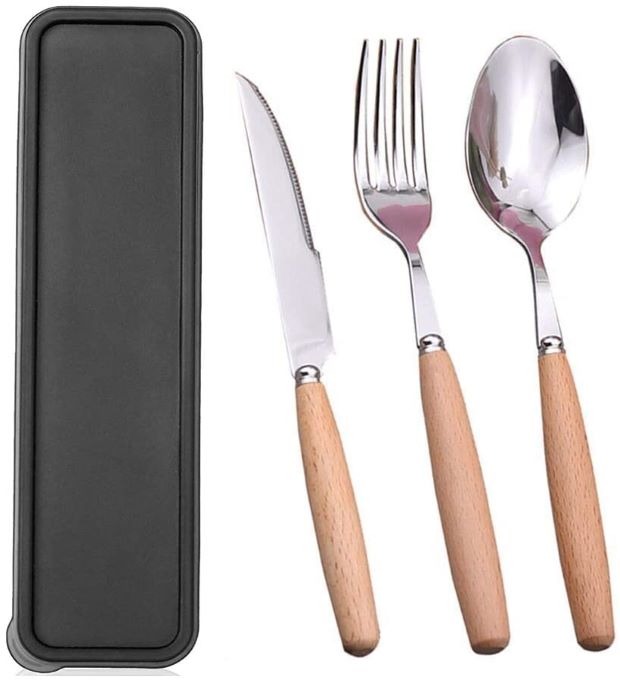 Bring-your-own cutlery (BYOC) is getting a lot more attention these days due to health concerns. Taking your own cutlery to the office or eating out at cafes is more common now. One of the draw backs of various portable packed flatware was size and easy of use. They tended to be tiny weird plastic contraptions. The company "hicorfe" looks to address that with this set of portable adult sized utensils.
This is a proper knife, fork and spoon in carrying case. The knife has decent serrations for cutting meat and they all have nice wooden handles. The durable case is made from food grade PP Plastic and the cutlery from 430 stainless steel and natural wood. They had some problem with the case design but rebuilt it and are offering refunds on old ones.
They are a decent size as well: 7.8 inches knife, 7.5 inches fork, 7.6 inches spoon and 9.3 inches for the carrying case.
Not dishwasher safe due to the wood on the handles but this really should just be hand washed and dried properly before being put in the case.
Portable Utensils Set with Case from Amazon