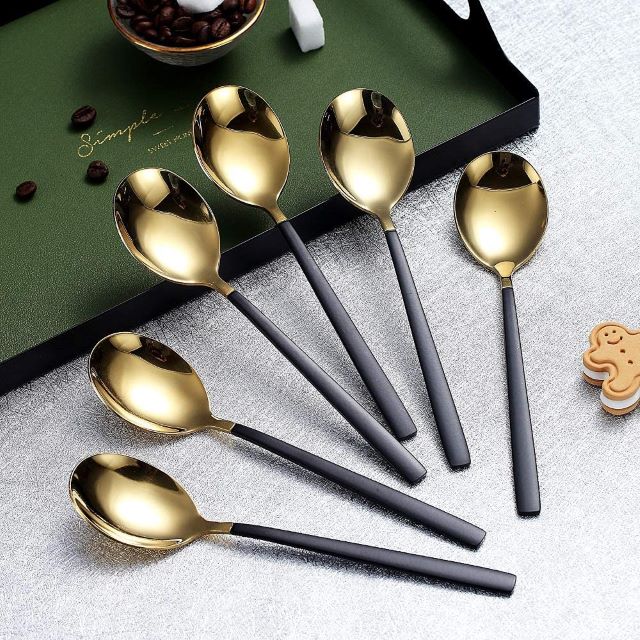 Spoons that are dedicated to dessert are some of the best spoons I know. These will also work just fine with that Ice Tea or Coffee but they scream for Ice Cream. This is the cold spoon, the gold spoon. Flatware for the finish of the meal.
Homquen Black And Gold Spoons are made of high quality stainless steel, plated with titanium gold, rust proof, lead-free, cadmium-free, phthalate-free, BPA-free durable and eco-friendly.
These 6.3″ pieces are in a set of six. This is a great price and good value.
They claim dishwasher safe but history shows that any plated cutlery should never go into the dishwasher no matter how safe you think it is. Even eco-friendly detergent will still cause issues.