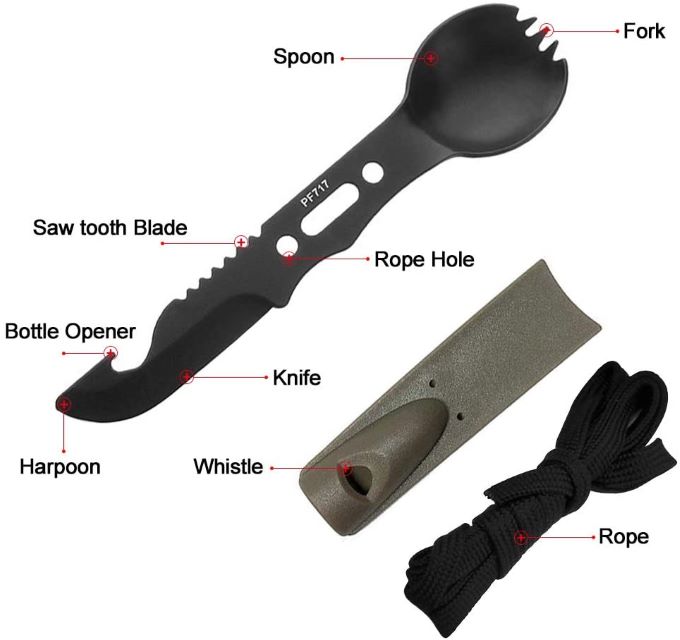 Camping cutlery. Bring Your Own Cutlery (BYOC). Survival Spork. Many names but in the end they all have the same basic requirements. But sometimes that simple piece of cutlery tries to do more, it wants to be the jack of all trades.
When we go hiking this is the one piece of functional flatware that is always in our pack. It's a cheap and effective multi-tasker. This is a Rambo Spork.
This is the MeiNvShe Camping Spork Multi-Function Fork Spoon 5 in 1 Stainless Steel Spork.
Fork and spoon design, can be used as cookware.
With bottle opener, it is convenient for you.
Multi-functional, great for outdoor travel.
Within a spoon, fork, bottle opener, Can opener and Sawtooth cutter. Environmental and safe to use.
With buckle, idea for hanging on the bag, key rings.
Perfect small gifts for friends and relatives.
Made of stainless steel, hardness and durable enough.
MeiNvShe Camping Spork Multi-Function Fork Spoon 5 in 1 Stainless Steel Spork from Amazon