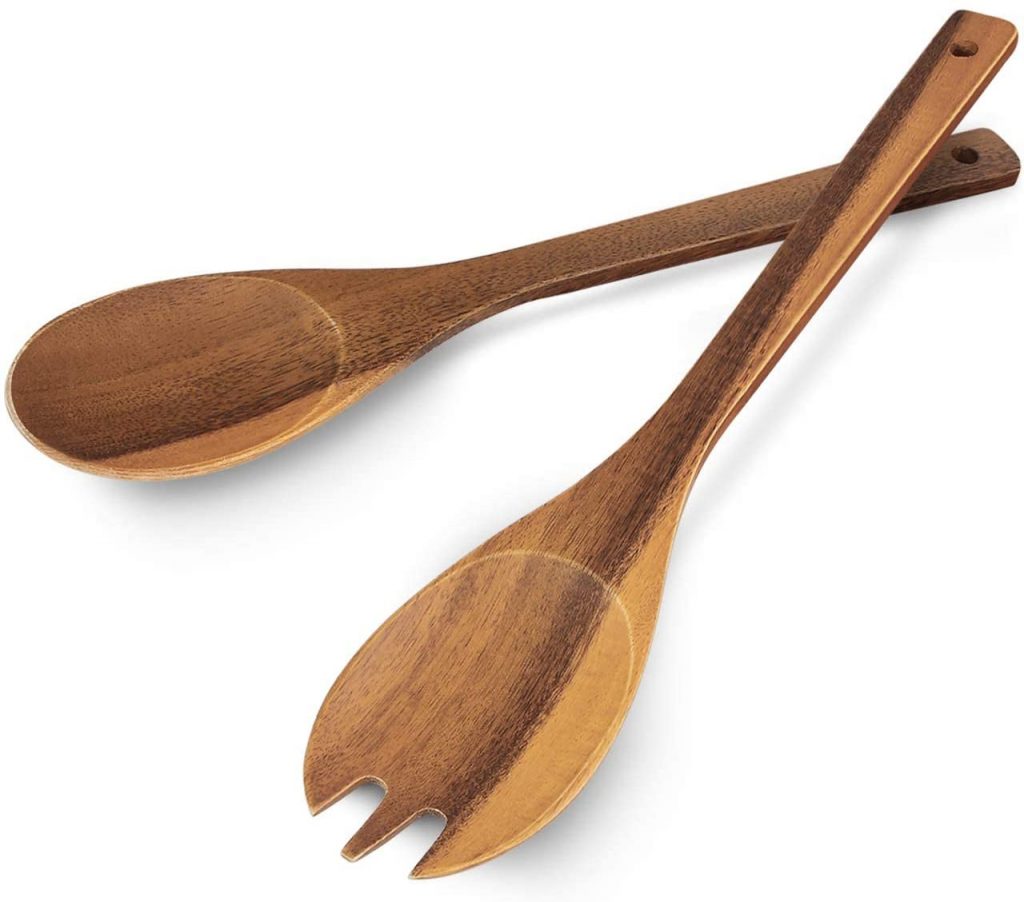 This is the sixth in our "Different Types of Spoons" series and next up is the Salad Spoon. To quote the Simpsons: "You don't make friends with salad!". Hmmm…that really doesn't make sense here now does it?
Salad spoon (plural salad spoons)
A large and long-handled spoon for stirring and mixing salads, made of wood or other material not affected by vinegar. – https://en.wiktionary.org/wiki/salad_spoon
Let's break that definition down. It need to be large, long and not affected by vinegar. So no metals please. Wood is the right choice here. And besides metal makes to much noise. No one wants loud cutlery.
The AIDEA Salad Spoon set seems to be the right choice here. This 12 inch (that's long and long) and wooden (vinegar safe) spoon set ticks all the boxes. Made of 100% hard acacia wood that is vinegar safe but NOT dishwasher, microwave, freezer or oven safe! Scrub the spoon down and then give a light coating of cooking oil to keep the wood in good condition and they should last for a long time.